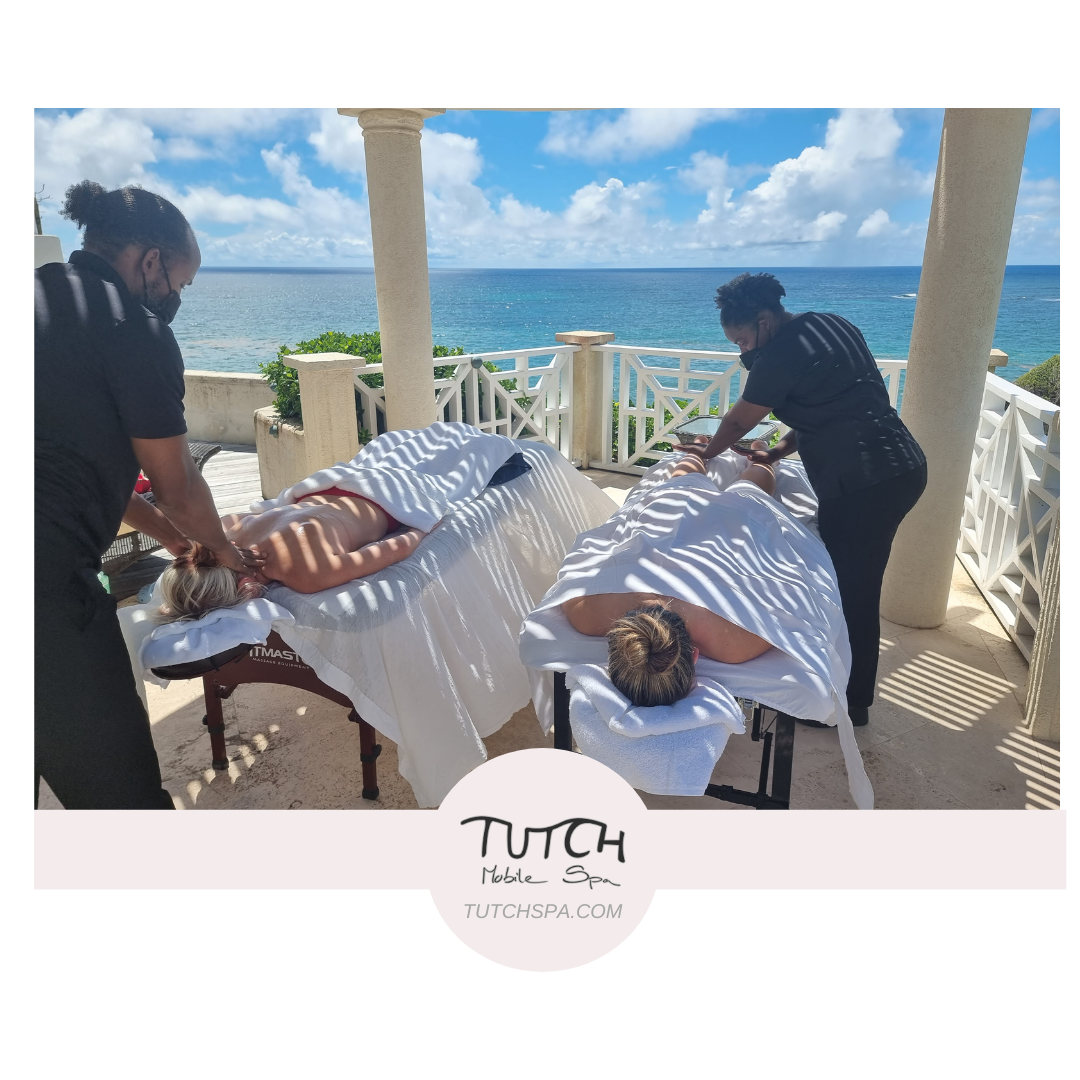 Get your Spa in Barbados On 
Our Mobile spa services include – Therapeutic Massages, Trigger point work, Gel pedicures, manicures, Deep cleanse facials, body waxing and more. Order soothing massage on the balcony and deep cleansing facials along with delightful pedicures and gel manicures,  much needed body waxing and more. Get it all in the comfort of your own space. Interrupting your peace to go home after a relaxing massage is NOT required since we come to you and set up in your home, unlike many spas in Barbados.  NO need to find your way back to your residence after. Book your wonderful at-home spa treatment with a soothing touch and maintain your calm longest when you use us. 
See what our clients have to say about their spa treatments in Barbados with us.
Great service from start to finish – couldn't recommend Tutch any more! Kal was great and helped me work on a back injury that had flared up, leaving me feeling much better after just one massage. Communication and booking were super easy via WhatsApp, and I loved that he came to wherever I was with all he needed for the massage! Highly recommend! –– Diana
"Absolutely AMAZING experience! Came to our cottage and was the perfect way to end our honeymoon. The staff is very professional and gives incredible massages…..So glad this company exists because I would recommend Tutch to anyone looking for a great experience while in Barbados."  — Shelby
Kal gives the best massages. He is very attentive to all my needs and is very experienced. He is able to address all my problem areas for very relaxing massages. My shoulders and lower back are always very tensed prior to my massages with Kal. After my massages with Kal, my pain went away. I highly recommend him and his team to everyone. — Melissa
For More About TUTCH, and our spas in Barbados. Please select link below.
Please also see more on our YouTube channel
If you have any queries please send us a message below.
Let us know how we can help